Dental Implants
Cosmetic and family dentist in Shreveport, LA
Dental implants are a safe, durable replacement for missing teeth. Dental implants function and appear like natural teeth. Smile Dental Center is committed to ensuring your optimal comfort and quality care. We use the latest techniques to ensure efficient, stress-free treatment.
Dental implants may be paired with replacement crowns for full tooth replacement. They may also be used to anchor dentures. Dr. Pary will recommend your teeth replacement plan based on your individual needs and preferences.
Benefits of Dental Implants
Dental implants are an aesthetic, effective solution for tooth loss. There are many great benefits to choosing dental implants. Dental implants can:
Restore your smile
Improve your oral health
Improve your speech
Improve comfort
Improve function
Protect healthy bone structure
Provide a long-term tooth replacement solution
DOWNLOAD OUR DENTAL IMPLANT PRICING & INFORMATION GUIDE
Fill out the form below and we will email/text you the guide along with a $350 savings offer!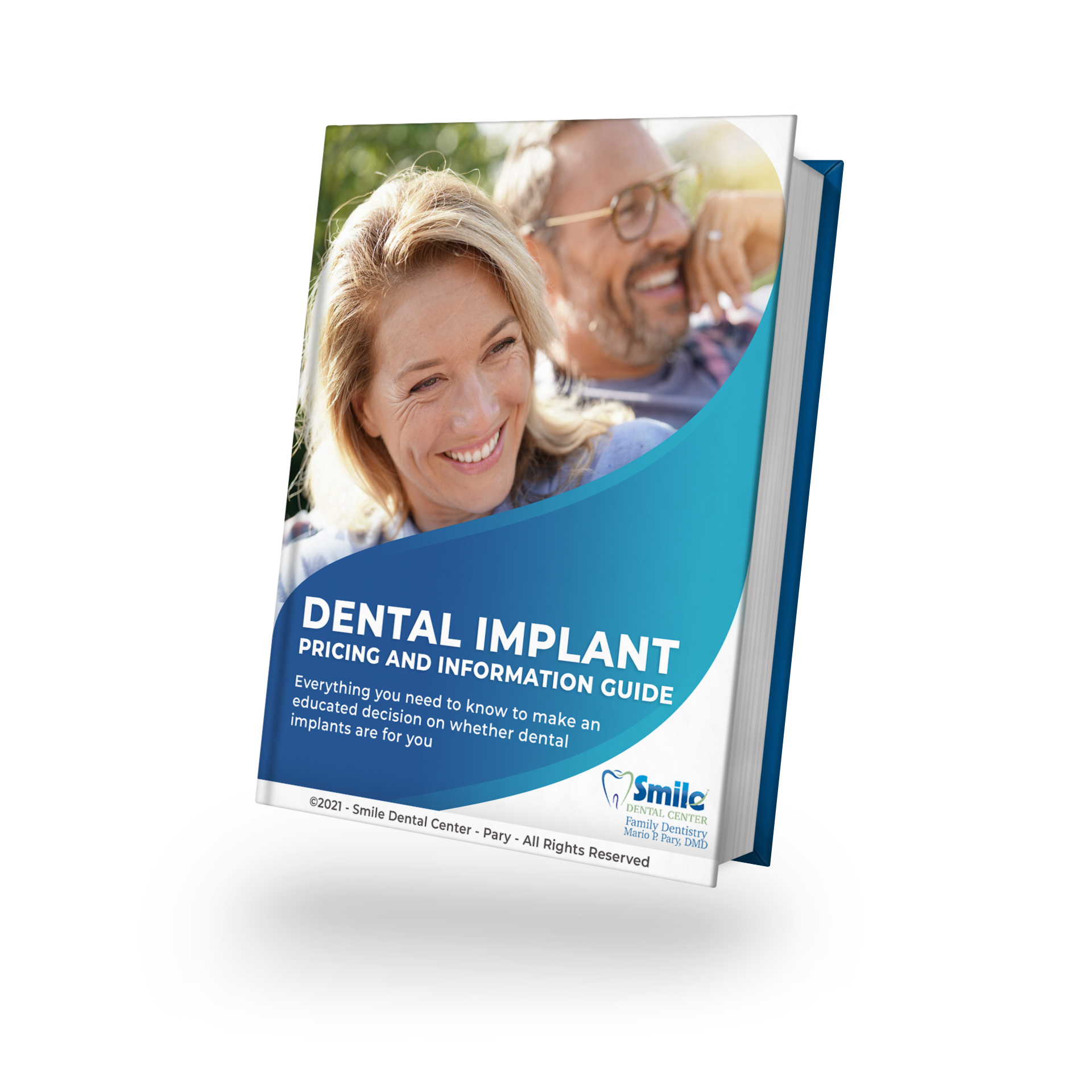 THE GUIDE WILL SHOW YOU
Dental Implant Options
Average Pricing
Factors That Affect Eligibility
And More…
Teeth in a Day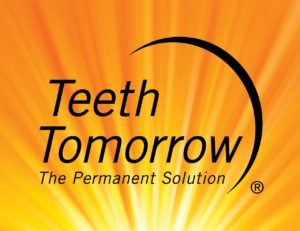 All on 4 Dentures, or "Teeth in a Day", are full arch dentures that are placed onto four implant roots, permanently securing them in place. Dr. Pary has completed many of these procedures for people who had ill-fitting dentures or needed to have their teeth removed but didn't want  a removable prosthesis. In many cases, he can remove any remaining teeth, place the implants and fix the retained "bridge" in place in just one visit.
"We are the Exclusive Provider of the ONLY Permanent Dental Bridge backed by a 5-Year Study and a 99.56% Success Rate!"
Considerations
There are several factors that Dr. Pary will consider before recommending dental implants. Some of these include:
Adequate bone support to anchor the implant
Healthy gum tissue
Sinus and nerve location
Overall health, including any chronic illnesses
In some cases, Dr. Pary may recommend advance treatment for your upper or lower jaw. Your individual plan is based on your unique needs and goals for your healthy smile.
Be sure to let us know about any medications you are taking. Your health and safety are paramount.
To see if dental implants may be right for you, contact Smile Dental Center for a consultation.
If you have anymore questions,
please contact